After Effects Tools – #007
Enhance your animation within After Effects with our recently adopted favourite tools.
OCD Renamer
As larger projects becoming increasingly more complicated it's essential to keep layers named correctly, particularly when working on shared projects in a team. It's always helpful to receive a project from our pool of freelancers which is structured and named so that it's easy to navigate. Enter OCD Renamer, created by the team at Plugin Everything. It gives you the option to quickly clean up projects by naming all of the layers based on their effects/ mattes/ parenting structure. After a couple of clicks you're left with a clear composition that anyone can use.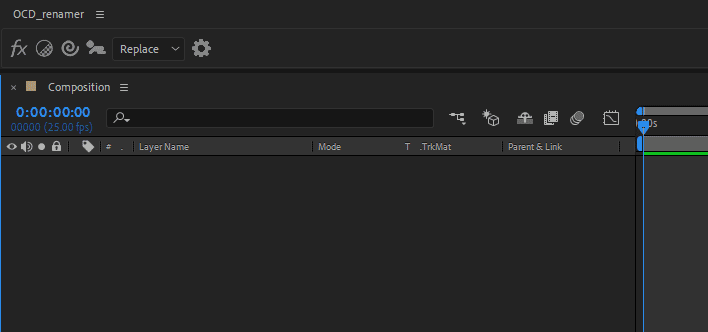 Limber
Limber is a great tool from Steve Kirby and Mike Overbeck that allows you to quickly create and animate limbs for characters. It's simple to setup, intuitive to use and can be used to animate using either IK or FK. We've used Limber extensively, helping us to create character animations such as the sprinter shown below. A detailed write up can be found here.
Overlord
Released in 2017, Overlord is a great tool that bridges the gap between Illustrator and After Effects. It allows you to work within Illustrator and seamlessly bring across artwork as shapes, avoiding being limited to only using layers in AE or having to spend time naming and organizing the layers before getting to animate. It also allows you to detect parametric shapes and the latest release allows you to import gradients (with some minor limitations…) for easier manipulation inside AE.
It's easy to get to grips with but if you need a quick overview of the main features, there's a collection of tutorials on the Battleaxe YouTube channel. This a fantastic tool for a design & animation workflow and a massive time saver, leaving you more time to spend on what you really enjoy.
textAnchors
Creating text animation can be frustrating if you're looking to create something more complicated than the standard write-on 'typewriter' effect. This is where textAnchors can be useful as it allows you to set the anchor point of a text layer based on individual characters, words or lines with a simple click!